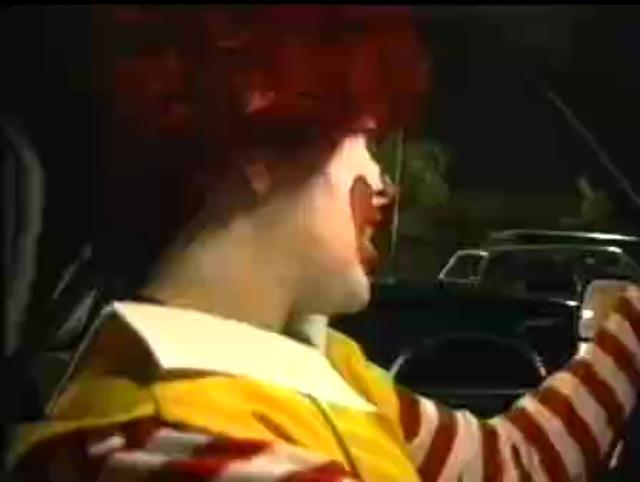 Here are two excerpts of Nao describing the piece for Plazm magazine:
…In the video/public performance of "The Chain South" I play the vagabond, Ronaldo Mc Donaldo… Miguel and I traveled from San Francisco to Mexico City, stopping along the way at McDonald's. I would throw down my contract from the 1950's and order a Big Mac meal…while Calderon rolled the tape. Usually a manager was brought in followed by a phone call to the regional office… I could imagine men in white short sleeve shirts and black ties in the conference room, charting the bogus journey with yellow headed push-pins…However while Miguel was negotiating about the video taping, the food was always afforded to me as provided for in my contract, avoiding a potential scene. I guess it wouldn't look too good to turn away Ronaldo, or have him arrested on his own turf…
…Big Mac was my Tag. And I took the marker to many a tiled wall. At one stop an angry man threatened Miguel with arrest while I cowered in the back seat trying not to look suspicious in my yellow jumper and red hair. Somehow he had figured out that I was the Big Mac Master…
Date: 1997
Duration: 12 mins.
Press: links